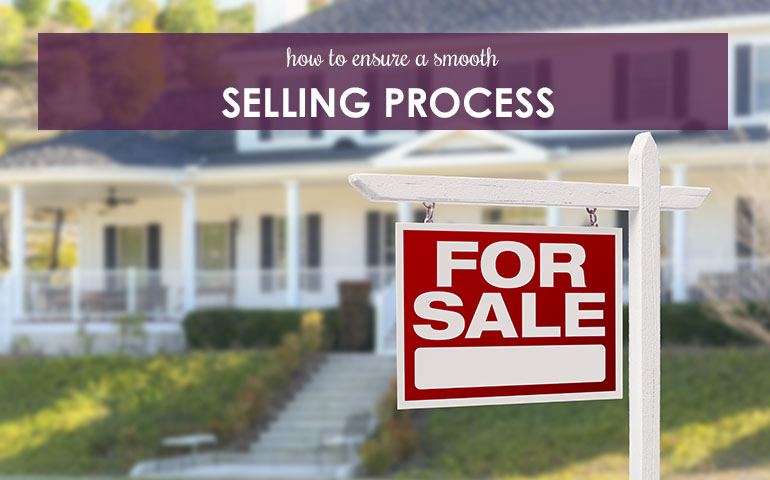 How to Ensure a Smooth Selling Process
With the spring real estate season approaching us, it's time to start thinking about putting your home on the market. If you are planning to sell this season, it's easy to start planning ahead. Whether this is your first time selling, or you're a seasoned professional it's always good to have a plan to ensure a smooth sale. Check out these tips to make this season as easy as possible!

Give a Good First Impression

From listing photos to your curb appeal, making a good first impression on potential buyers is important! Don't make buyers guess at the condition of your home. Choose well-lit photos that give an accurate impression of your home's features. When it comes to your curb appeal, keep your lawn and walkways neatly manicured so that buyers see you as a serious seller from the start.

Disclose Everything About Your Home

In addition to giving buyers a great first impression of your home, you want to make sure to keep those high standards throughout the duration of your sale. Be honest about your home's features, quirks, and any safety concerns. Have an inspector review your home before a potential buyer brings someone in. This will help you make sure you're presenting your home in the most honest way for buyers. Don't let a buyer's inspector uncover something you are unaware of. You'll appear much more trustworthy by simply being honest about your home's condition!

Put Pets Away During Showings

Our pets are some of our most beloved family members. But when you're selling your home, you must remember that not every person feels this way about animals. Instead of making every buyer meet your pets, crate them or have them spend some time with family members or friends while your house is on the market. The last thing you would want is for a potential buyer to be scared away from your home by your pets.

Be Flexible

When you're selling your home, remember that you need to be flexible for showings and open houses. If a buyer wants to see your home during an evening when you're usually home and they give you plenty of time to prepare, let them see your home. Don't push potential buyers away by making it hard for them to view your home. Instead, remain flexible when it comes to scheduling showings for your home. Now that the weather is getting warmer, it's easy to take a walk around a local park or neighborhood while your home is being shown.


The good news is that these are all things your real estate agent can help you with! One of the benefits of using a realtor is that they will help guide you through every step of the selling process. Once you are done they can even help you find your dream home! To connect with a trusted agent, don't hesitate to reach out to our team.