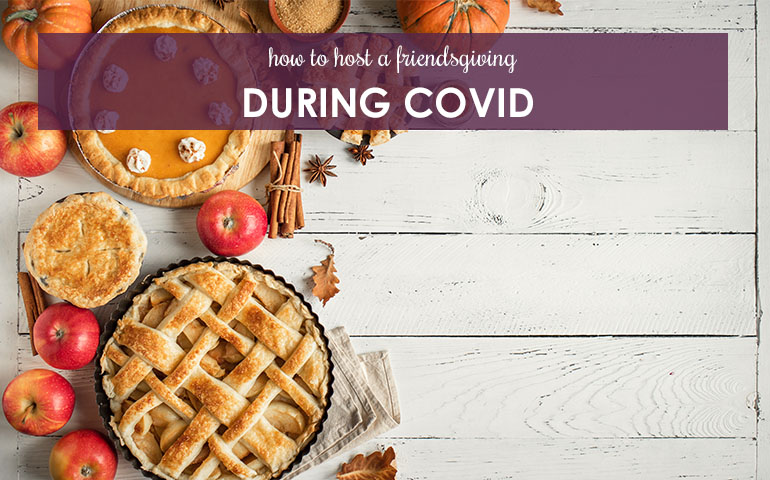 How to Host a Friendsgiving
Are you interested in shaking up your Thanksgiving celebration this year? Chances are you have a good number of friends who are in the same boat. This year consider celebrating Friendsgiving on or before Thanksgiving! Get started with these Friendsgiving ideas that will make it easy for you to create the ideal dining experience for your family of friends.
Prepare Your Guest List
One of the first steps to preparing an awesome Friendsgiving is to prepare your guest list. You will need to figure out how many people you are extending an invitation to. Once you get a head-count, you can start preparing your grocery list. You will want to take into account how many people will be attending your dinner and then prepare how much food you need to buy. We have included a graphic below to make it a little easier!
Make It a Potluck
Making your Friendsgiving a potluck style dinner, it will make your life a lot easier in the kitchen and your party fun! In your invites, tell everybody to bring one already prepared dish and one drink. Traditionally, the host will be responsible for cooking the Turkey so there is no mess when traveling, then the guests will bring the sides. This is ideal for a group of friends who have a wide variety of dietary restrictions, drink preferences, and dish desires. If there's something specific someone absolutely must-have, they're responsible for providing it. Make sure you have plenty of serving utensils and platters. If your friends are bringing sides, have them bring serving bowls too. If anyone doesn't know what to bring, suggest ice, serving utensils or napkins. Those are always welcome! To keep things more organized, its a great idea to create and share a Google Document with all your friends. This will help the group to get a better idea of what to bring and avoid any duplicate food items!
Make It Festive
Decorating your home for your Friendsgiving dinner makes it fun and festive. You should set a formal table with enough room for all of your friends to gather around. Try adding a centerpiece made of small pumpkins or leaves! Then make your place settings as desired. It is also a good idea to have a separate station for drinks. You could even make a signature cocktail like an apple and gin drink or a sparkling cranberry.
Post-Dinner Activities
Just because dinner is over doesn't mean that your Friendsgiving has to be! After dinner, you can pack up the leftovers to send home with your guests. You can find festive to-go containers on Amazon! After dinner, you should have some activities planned to keep your party going. It might be fun to play board games, cards, or a Thanksgiving drinking game with your guests.
Enjoy
The most important part of hosting your Friendsgiving is to enjoy it! Make sure that you spend your day having fun with your friends. After you finish dinner, you could build a bonfire or play fun Thanksgiving games to keep the party going!
Hosting your first Friendsgiving Dinner will be a fun addition to your holiday traditions! As long as your table is full of friends and your friends are full of food, you can consider your Friendsgiving a success!