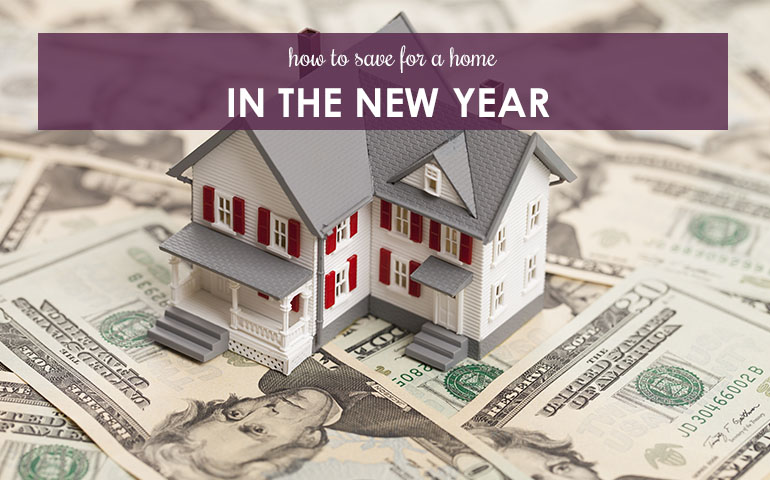 How To Save For a Home in The New Year
The New Year is often a time to reset and make resolutions. The new year is a great time to focus on the things you want. If you're looking to buy a home in 2020, it is never too early to start preparing. Do you have home ownership on your to-do list for the year? Add these resolutions to your daily routine now!
Track Your Spending
Tracking your spending is one of the first steps on your way to purchasing a new home. Tracking your spending will allow you to see how and where you spend your money and allow you to make a budget based on your spending habits.
Prepare a Budget
Prior to even looking at homes, decide what amount you can comfortably afford. What the bank may say you can afford might be drastically different from what you can actually afford. Calculate your total home costs, including mortgage, property taxes and home insurance, which can often add several hundred dollars to your total mortgage.
Save For A Down Payment
Having a low debt to income ratio will be beneficial when saving for a downpayment and getting a mortgage. Your savings are another aspect of your financial picture that lenders will be very interested in. But you don't only want to build up your savings to impress lenders. You'll want to save money for a down payment on your new home. You'll also need to have cash on hand for closing costs. Finally, nearly every homeowner would agree that you will want to have money saved up for things like home décor, maintenance, and renovations. Start saving early in the year to put yourself in the best position possible to afford the home you want—and the things you want to put in it!
Improve Your Credit Score
Your credit score is a significant factor that lenders use to determine your eligibility to buy a home. The better your credit score, the better your chances will be to secure a home loan. Some ways to improve your credit score are to pay off any credit card bills, refinance student loans and refrain from opening up any new accounts.
Get Pre- Approved
As you prepare to buy a home, it is a good idea to secure loan preapproval from a lender. Sure, your research might help guide you to the range of homes you can afford, but loan preapproval will certainly give you the confidence to start a home search. Loan preapproval will also let home sellers know you're serious about purchasing a home. Seek out a few lenders to find the one that is right for your home loan.
Begin Searching For Your Home
When you are ready to start searching for a home you will want to find a trusted real estate agent to help you with your search. You want to find an agent who you trust to not only help you find great homes but one who will help you negotiate a fair price and help you get through the closing process until you're holding the keys to your new home.
Ready to get started? We can help! Contact a trusted Berkshire Hathaway HomeServices Stouffer Realty Services agent to begin your home search today.