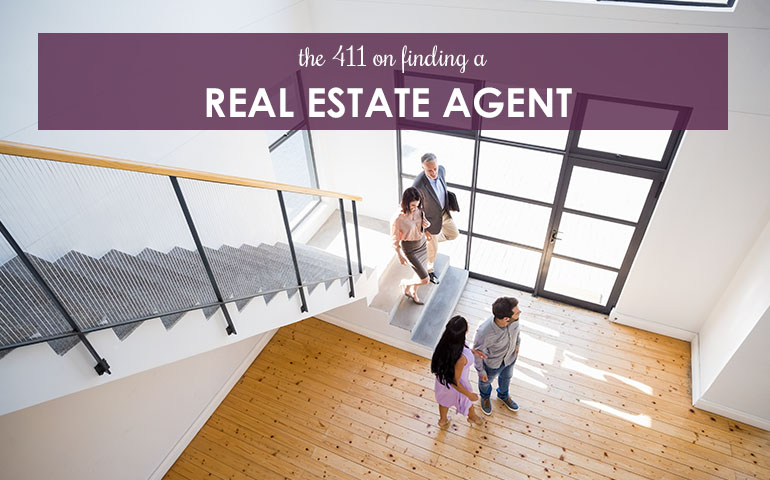 The 411 on Finding a Real Estate Agent
When you are buying or selling a house you'll likely need help in the process. Reaching out to a professional could be the first step you take in the moving process, but how do you find a real estate agent and know if that agent is right for you?
How do I find a Real Estate Agent?
A large majority of agents' business is based upon word of mouth. A good or bad referral can make or break an agents client base, but can really help you. Start by asking your friends and family what real estate agent they have used and how that agent made their move an easy and enjoyable process.
Berkshire Hathaway HomeServices Stouffer Realty Services has an online feature that allows you to search for agents by name, region, certification and more. Once you select an agent you are able to read their testimonials from previous clients and determine if they are a good fit!
What should I look for in a Real Estate Agent?
Buying or selling a home is a big decision to make. You will want your agent to be someone who is willing to negotiate for you and has your best interest at heart. One of the first things to look for in an agent is their license. Real Estate Agents must be licensed in the state that they practice in. You should be able to find this information on the real estate commission's website for your state.
You should also gauge the agent's knowledge for the area you want to live in. A knowledgeable agent should know about other properties that have been listed and sold in that specific area.
What do I do when I find an agent?
Once you find your agent, sit down and have a real conversation about your wants and needs during the moving process. Being open and upfront about concerns, questions and price points will help the process easy and enjoyable. Sit back, relax, and know that your new agent has your best interest at heart.
Starting the moving process can be stressful, but with a trusted agent, your move will be sure to go smooth. Don't hesitate to reach out to one of our agents at Berkshire Hathaway Home Services Stouffer Realty.